celebrating the beauty
of the ocean

SWIMWEAR INSPIRED BY THE DEEP BLUE SEA
AND OVER 200,000 SPECIES THAT INHABIT IT
committed
to preserving it

SUSTAINABLE FABRIC MADE FROM
RECYCLED OCEAN PLASTIC
celebrating the beauty
of the ocean

SWIMWEAR INSPIRED BY THE DEEP BLUE SEA
AND IT'S OVER 200,000 SPECIES
SWIMWEAR INSPIRED BY THE DEEP BLUE SEA
AND ITS OVER 200,000 SPECIES
committed
to preserving it

SUSTAINABLE FABRIC MADE FROM
RECYCLED OCEAN PLASTIC
SUSTAINABLE FABRIC MADE FROM
RECYCLED OCEAN PLASTIC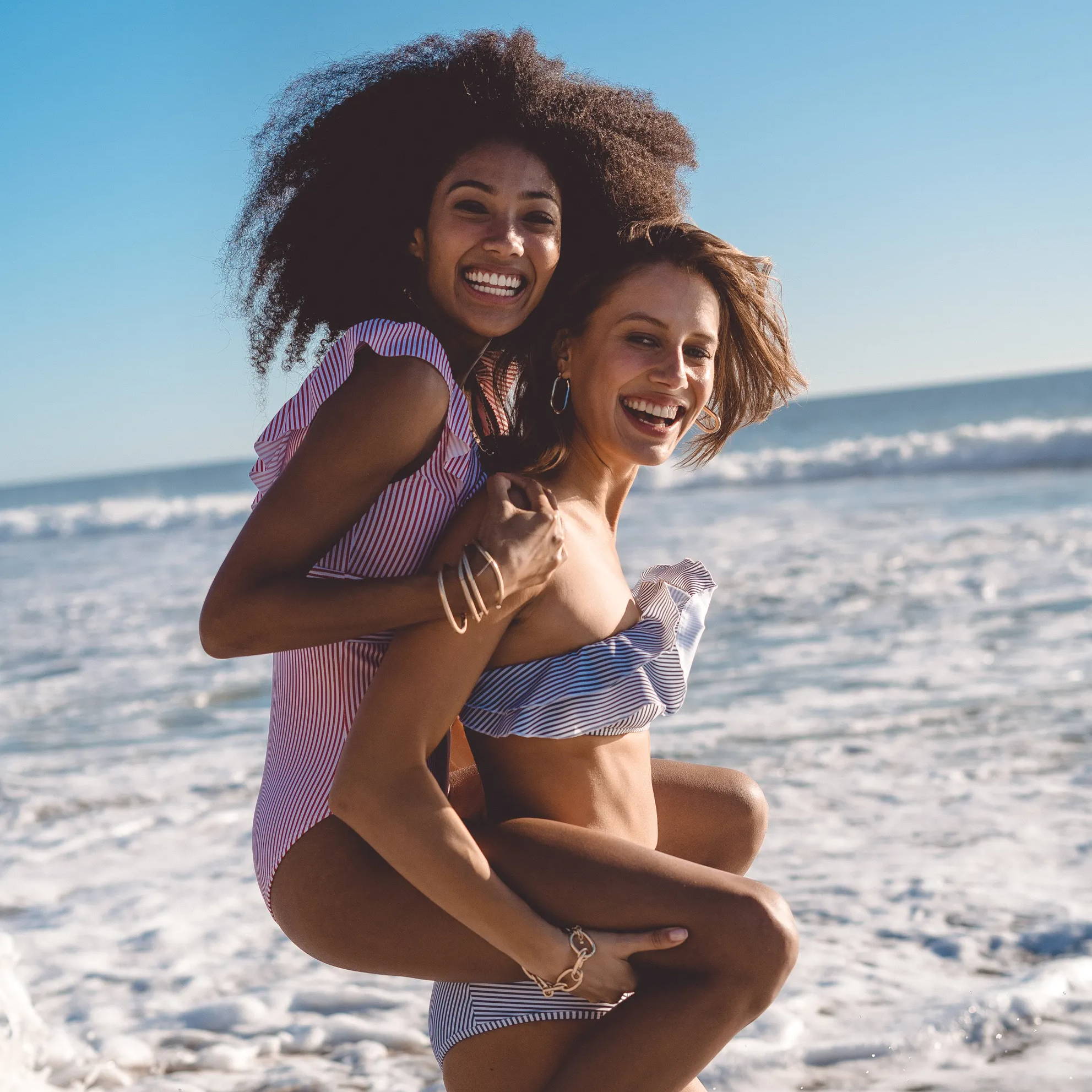 produce according to demand
In a bid to counter fast fashion - we ONLY produce our styles after testing their popularity.
To avoid overproduction and waste, we produce in small quantities throughout the season - we only produce what we can sell!
LET'S STOP WASTE IN ITS TRACKS AND - MORE IMPORTANTLY - NOT GENERATE IT AT ALL!
Our swimsuits are made from 78% ECONYL fibers and 22% Elastane. Econyl is made from reclaimed ocean waste, like old plastic bottles and fishing nets.
We source and evaluate our fabrics for their sustainable properties - we use recycled and greener alternatives to the status quo.
We partner with suppliers who are focused on sustainability and ethical practices too.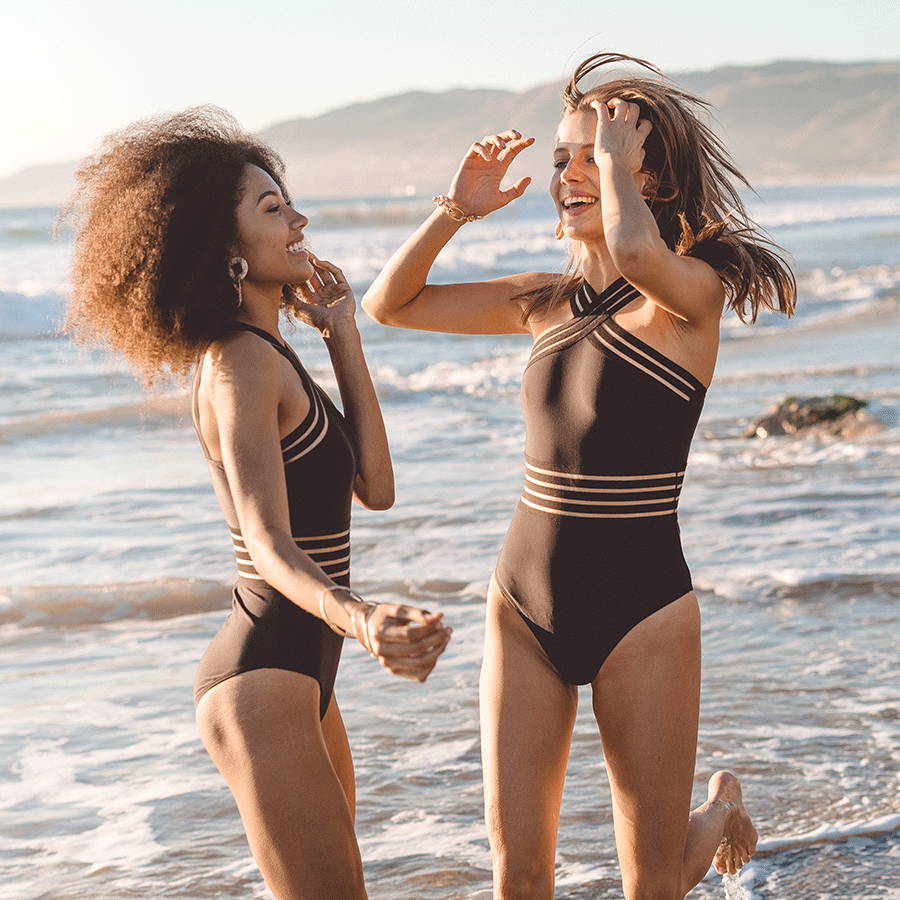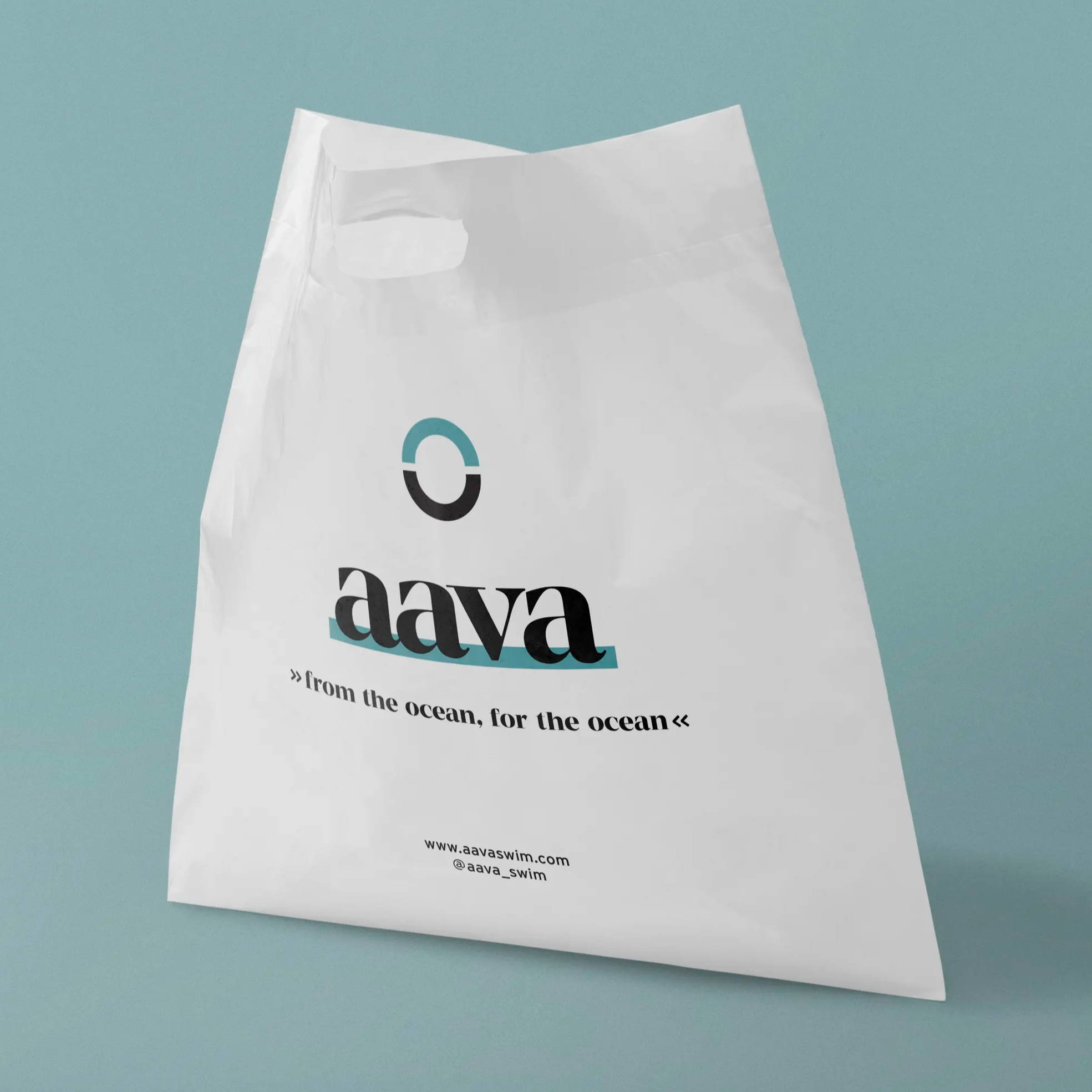 Our oceans are literally drowning in plastic. We're minimising packaging and saying goodbye to single-use plastic in our supply chain.
Rather than a dreaded polybag, your order will arrive in a cute, recycled cotton pouch. Keep it and make the most of it.
Our mailers are made out of compostable materials. Plastic bye-bye!
If your order isn't the perfect match please exchange or return your item in the same mailer we sent you. There are two sticky adhesive strips for this very purpose!
Once you go for an aava swim, you won't go back (and neither will your swimsuit!). In short, we take waste out of the ocean, recycle it into your swimsuit, and at the end of your swimsuit's life we ask for it back so we can recycle it again! It becomes part of the never ending aava cycle!
Keen to learn more? Check out the process in detail here;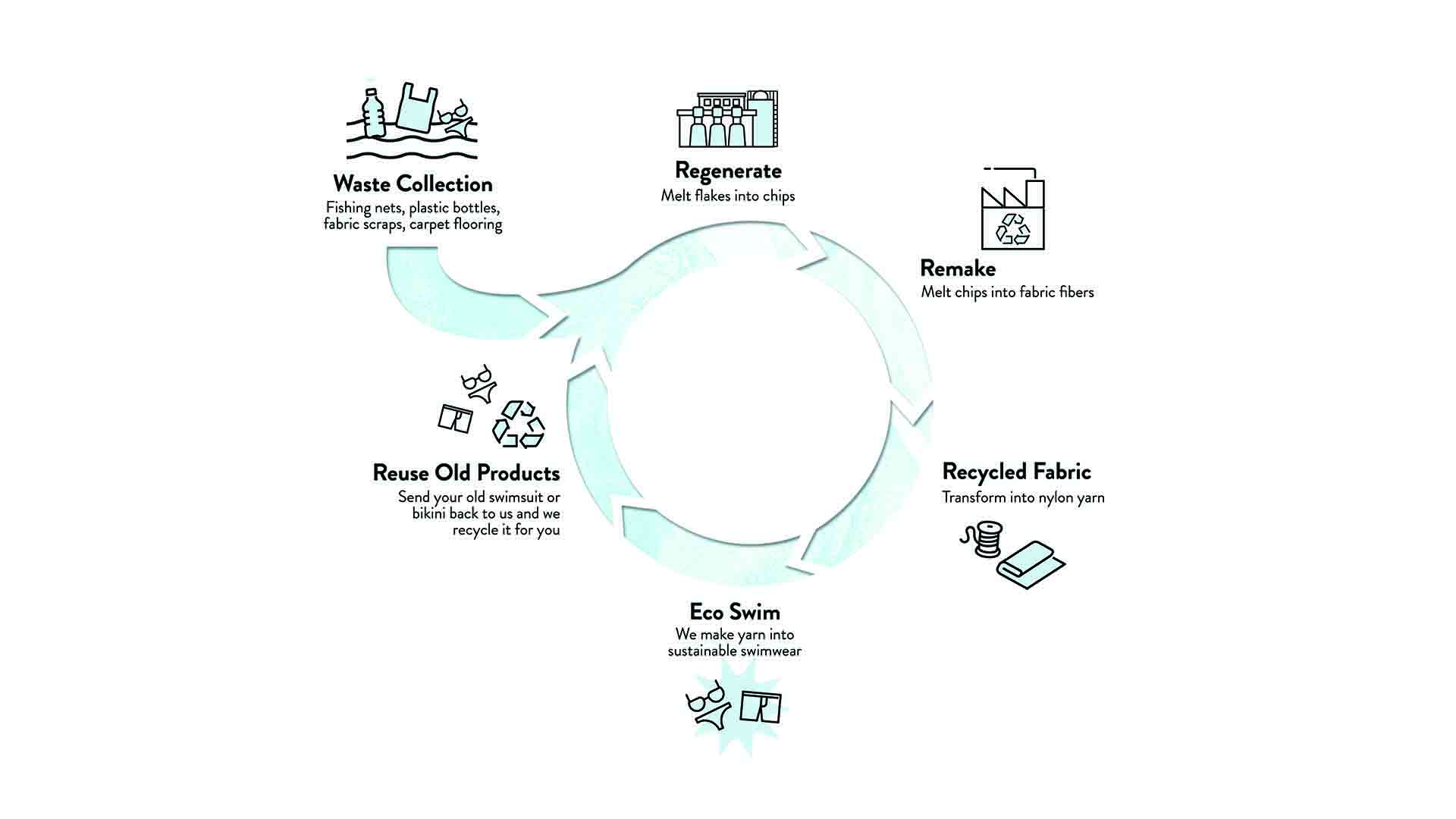 Waste materials from our oceans and landfills, such as fishing nets, plastic bottles and fabric scraps are given a second chance! They're collected, cleaned and sorted.

We then melt all of this wasted nylon we have found into small chips, which acts to purify the materials into the original state of the nylon.

These purified chips are then melted into becoming the fabric fibers of Econyl - regenerated nylon. This waste then actually becomes the same as virgin nylon.

Econyl fibers are then spun into material to make brand spanking new products! The truly amazing thing is that regenerated nylon can be recycled endlessly, without losing its quality!

We use Econyl fibers spun with elastane so that we can use this stretchy swim fabric to make our gorgeous Aava Swim swimsuits!

Send your old swimsuit back to us and we will recycle it. Treat yourself to a second, third or fourth regenerated swimsuit - you'll even receive a 20% discount off your next purchase.